Futures Market Data Feeds
Discover the Difference: Execute Faster with our Technology
Optimus Futures has partnered with Multiple Datafeeds to deliver streaming real time futures quotes and historical market data direct from the exchanges, giving you a true tick-by-tick view of the markets. Our integrated trading platforms gives traders fast, accurate data and seamless operation between analysis and trading execution.
Choose your Engine and Start Trading

Rithmic
$0.10 to $0.25 per side
Rithmic provides traders access to routing and connectivity solutions for market data and order routing. Rithmic provides unfiltered price data - Data that is not aggregated or averaged as the prices come from the exchange.

CQG
$0.10 - $0.25 per side
CQG's global market data is fast, accurate, and reliable. CQG's high-speed consolidated market data feeds deliver real-time and historical data from over seventy-five global sources.
Trading Technologies
$0.00 - $0.30 per side
Achieve low-latency execution with co-located servers consuming non-coalesced market data. Power charts and trades with the speed and reliability of real-time market data for futures, options, cryptocurrencies and more, direct from the exchange.

Cunningham Trading Systems
$0.20 - $0.50 per side
T4 available from Cunningham Trading Systems ("CTS - T4") offers real-time quotes, one-click trading, multiple order types, a built in charting package, real-time news and economic indicator feeds, and much more to traders. Full functionality and customization allow all users to create a trading screen that fits their own trading style.

OEC
$0.00 per side - NO FEE
OEC Trader is an easy to use application that handles all of the complexities associated with trading and order management. From streaming quotes to full communication with our trade desk, OEC Trader's interface gives you instant access to our full suite of tools.
Firetip
$0.00 per side - NO FEE
Firetip provides unfiltered tick data from collocated servers. This allows traders to subscribe to any futures instrument &amp see exactly what the markets are doing, without compromise. Their proprietary data aggregation algorithm allows remote users to subscribe to hundreds or thousands of instruments without bogging down a standard internet connection or PC.
TradeStation
$0.00 per side - NO FEE
TradeStation's unmatched degree of speed and reliability of data transmission ensure that you know where the market is before others do. TradeStation's data is among the cleanest in the industry, allowing you to make your trading decisions with confidence.

OAK
$0.00 per side - NO FEE
OAK trading Systems provide Free futures and commodities trading platform execution designed with the professioinal trader in mind. The OAK System offers a "One Screen Solution" providing customers the ability to route orders to any connected exchange.
eSignal
$0.00 per side - NO FEE
eSignal's Market Data Solutions help you combine market data, technical analysis, development tools and trading integration plug-ins in a perfect mix to suit your unique needs. Get access to low-latency market datafeed provides real-time, streaming data from North America and more than 125 other global exchanges.
Quick Screen Trading
$0.00 per side - NO FEE
Quick Screen Trading offers revolutionary software applications for real-time streaming futures and options on futures quotes, highly reliable and accurate data, internet based mobility for anytime/anywhere access, professional, advanced tools, the best combination of sophistication, usability, performance and price.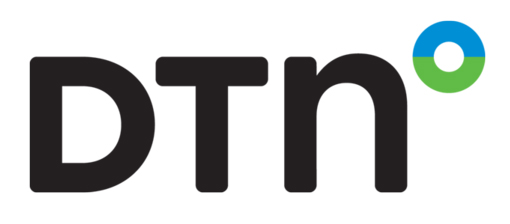 DTN iQFeed
Non Executable Feed
While many market data products provide a snapshot of real-time data - or use protocols that are less likely to delivery every tick, IQFeed provides a TRUE, tick-by-tick datafeed. IQFeed feed is completely unfiltered, allowing you to see EVERY TRADE the exchange sends in real-time. Because many symbols trade dozens of times per second, you could be missing more than 50% of the actual trades with your current service!

dxFeed
dxFeed is a leading provider of data services for the Capital Markets industry and the Best Analytics and Technology Provider according to WatersTechnology 2020 IMD&IRD awards honors. dxFeed's primary focus is delivering financial markets information and services to buy-side and sell-side institutions of the global financial industry, specifically to traders, data analysts, quants and portfolio managers.